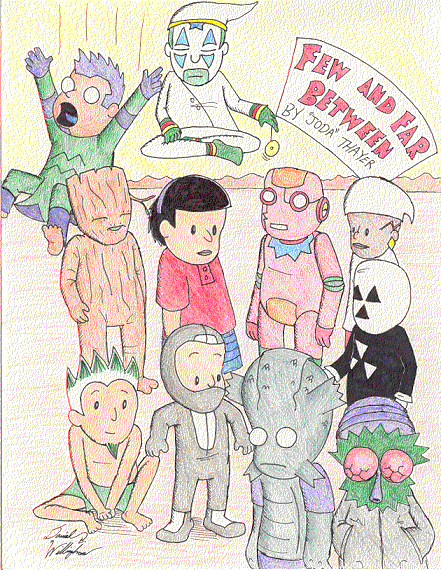 Daniel Willingham brings us the most populated entry
so far to the Fan Art gallery, a nicely-colored cast picture!
Thanks for getting all these Kollumañeros together, Daniel,
and getting them to be so well-behaved!


There's something new all the time. Come back tomorrow!
If you enjoy FEW and FAR Between, I'd love to hear from you! joda@fewandfarbetween.com


FEW and FAR Between and all prominent characters are TM and ©2000 Jonathan Thayer.
All rights reserved.